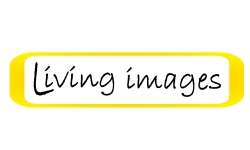 Living Images™ is the premier brand of digital photo frames and is owned and supplied exclusively by Digital Frames Ltd. All of our products have been specially selected for their quality of design, proven reliability and the great value for money they offer.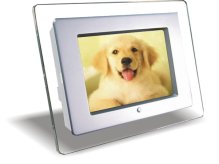 Living Images digital photo frames are configured for simplicity and for ease of use. Simply unpack, connect the power and insert your memory card and the digital photo frame will play your pictures, video or music. The Living Images brand aims to lead the digital photo frame market by delivering affordable and high quality electronic photo frames that display your pictures perfectly whether you buy a 7" frame, an 8" frame, a 10" frame or our 15" frame on our high quality LCD screens. Your very own special living Images brought to life and perfectly displayed.
All of our digital photo frames include the following:
Remote Control
Automated slide show feature
Universal memory card slot-suits all common types
12 month warranty
Even our entry level or cheap digital photo frame will still have the same high quality LCD screen as any Living Images Digital Frame and the price reduction will be due to a reduced specification and capability and not from a reduction in quality.
The design team at Digital Frames Direct work very hard to ensure that our products not only perform superbly but also look fantastic. Our digital photo frames all look and feel as though they are manufactured to the highest quality and we don't believe any of our Living Images frames looks like a cheap digital photo frame. One frame that is cheap compared to other digital photo frame is our 7" Lumina Digital Photoframe which we believe manages to look like it should cost 50% more than it actually does.
The manufacturing facilities that produce our Living Images digital photo frames are all either 100% owned by us or manufacture to our specification and quality regimes. It is no surprise that other high profile branded digital photo frames such as the Kodak Easyshare, Philips Digital photo frame, Cibox 7" LCD digital photo frame and Vivitar 7" Digital Photo Frame as well as the BT digital photoframe are all produced in the same facilities.
Living Images digital frames are held in stock in our UK warehouse for immediate dispatch. They can be ordered and paid for on line or via our sales hotline number: 0117 330 2277.